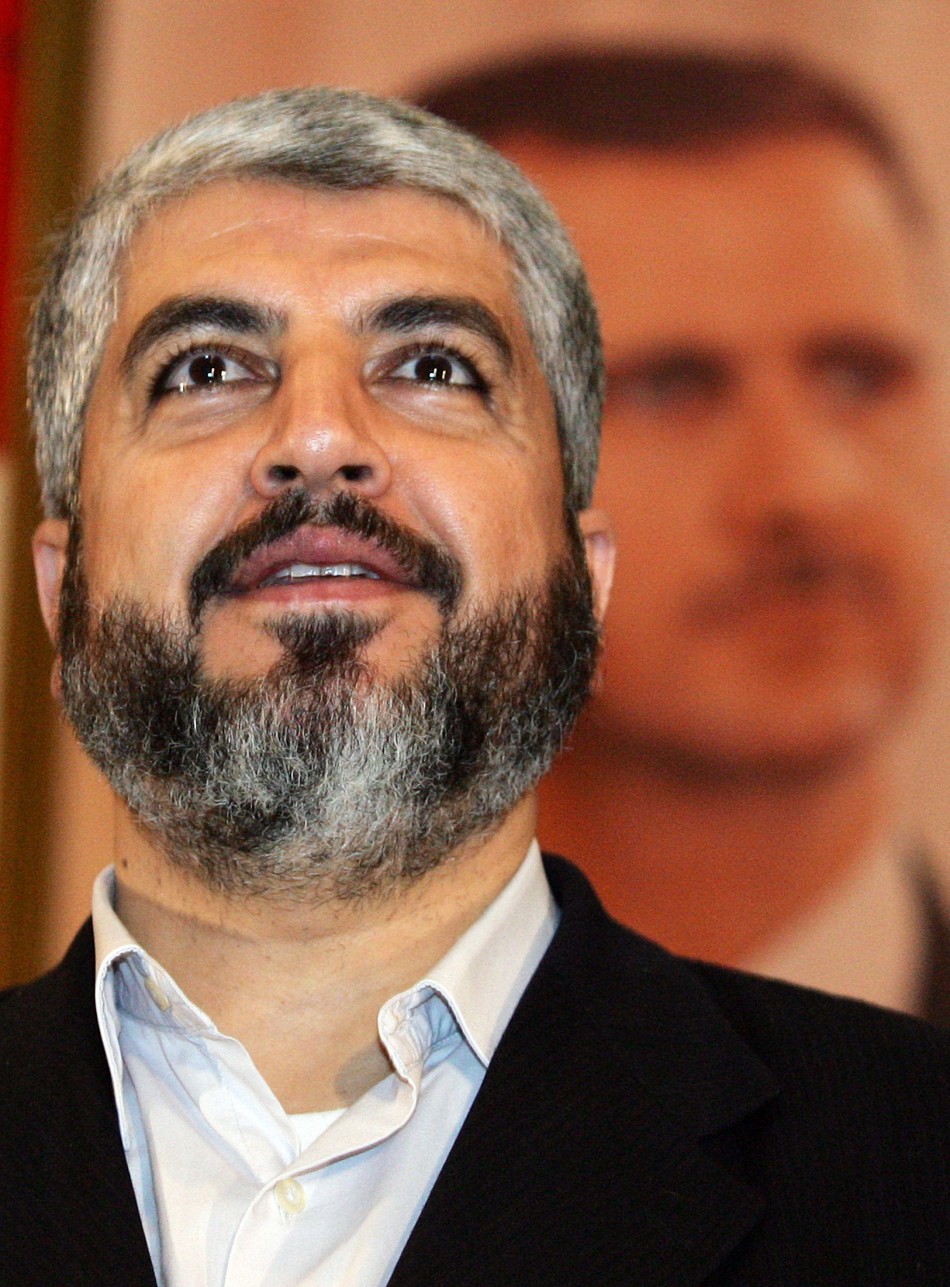 Interesting report here from the zionist press, but the important parts are cited from reliable sources. If these reports are true, it shows further how complex and messy has been Hamas' machinations in relation to the Arab Sting. President Assad reports that Hamas leader Khaled Meshaal actually asked the Syrian government to crackdown harder on the Syrian Muslim Brotherhood (Hamas is the Muslim Brotherhood branch in Palestine) "with full force because it represents an international conspiracy against Syria", President Assad is reported to have said about that conversation.
Whatever the case, Hamas left their long time and reliable protectors, supporters and patrons in the Syrian government and instead sought protection under the wings of the pro-nato Qatari monarchy which has been devastating the region these past four years.
Reports are that Hamas are trying to re-ingratiate themselves to the 'Resistance Axis' in the region, being Iran-Syria-Lebanese Hizbullah, and I would guess that such a rapprochement would be most easiest with the Iranians considering how the Iranians are rather soft ideologically and geo-politically with the in general pro-nato Muslim Brotherhood branches across the region, but for the time being the MB branches are more concerned about strategic alliances with the 'west' than with Iran, although they would and are in some cases happy to have some Iranian patronage for oppurtunistic reasons.
Hamas are an integral part of the Palestinian Revolution, and while they make mistakes in relation to the Palestinian cause and regional and global causes, they are by dint of being being deeply entrenched in the Palestinian Revolution for the time being, are still part of the de facto global alliance of GlobalSouth anti neo-colonial forces. However, one would still prefer Hamas to do away with their historical and present dalliances with the enemies of the region while there still is a region to talk of even in its battered and smouldering state.
- Sukant Chandan, Sons of Malcolm
Hamas chief rebuffs Assad accusation of siding with his opponents
Moussa Abu Marzouk said it pained the Hamas leadership to leave Syria 3 years ago, but it 'morally' had to do so
[
source
]
Hamas official has criticized Syrian President Bashar Assad for "wronging" his organization by accusing it of siding with the Syrian opposition before the departure of its political leadership from Damascus in January 2012.
In an unusually public confrontation with his former political patron, Hamas deputy political chief Moussa Abu Marzouk said his movement knew that it stood to lose a great deal from its "moral and political" decision to leave Damascus in the early days of the Syrian uprising.
"Our self-respect and adherence to movement policies forced us to take this decision and remove ourselves from Syria's domestic affairs," Abu Marzouk wrote on his Facebook page Sunday. "We never issued a statement attacking or condemning the Syrian regime."
During a meeting with Palestinian leaders living in Europe last week, Assad elaborated on the circumstances that led Hamas's political bureau chief Khaled Mashaal to leave the country. Mashaal, Assad said, had offered to mediate between the Assad regime and Syria's Muslim Brotherhood even before the Arab Spring began.
"I told Mashaal: 'You're a Palestinian and a fighter and I ask you not to intervene in the internal matters of any Arab country. Our problem with the Muslim Brotherhood is an internal Syrian matter which you should stay out of,'" Assad was quoted by Palestinian news website Donia Al-Watan as saying.
When popular unrest began to simmer in Syria in the early months of 2011, Assad said he met with a Hamas delegation headed by Mashaal who was "more extreme than me" about the need to eradicate local dissent .
"He demanded that we oppress and liquidate this movement with full force because it represents an international conspiracy against Syria," Assad recalled. "Mashaal said that we should have no mercy on them, because they are collaborators with America and Israel."
But as the uprising developed, the Assad regime began noticing Hamas participation on the opposition side, defying a decade-long Palestinian tradition of non-involvement in Syrian politics. At one point, Mashaal's daughter and son-in-law were arrested by Syrian forces transporting weapons, Assad noted.
"They took advantage of the immunity given to [Hamas] movement leaders, so we arrested them and later released them," he said. "The great misfortune was that Hamas tried to fool the Syrian state. Under the guise of cooperation and care for Syria, it submitted misleading SECURITY reports."
Claiming it was actually the Muslim Brotherhood which approached Mashaal and not the other way around, Abu Marzouk nevertheless admitted that Mashaal was critical of the Muslim Brotherhood's conduct during the early days of the Syrian uprising.
"In his assessment of that period, Abu-Walid (Mashaal) had blamed the Syrian Muslim Brotherhood for not complying with the regime and confronting it," Abu Marzouk said. He also denied subversive acts on Hamas's part, claiming that "the movement removed anyone proven to have acted in any way against the regime."
"What pained Abu-Walid most when leaving Syria was the warm relations with President Bashar Assad and the favor Hamas found with President Bashar Assad, which it will never forget," Abu Marzouk wrote. "The movement never ceased to praise or thank Syria for that, but the extent of injustice represented in the president's comments was too large to remain silent about."