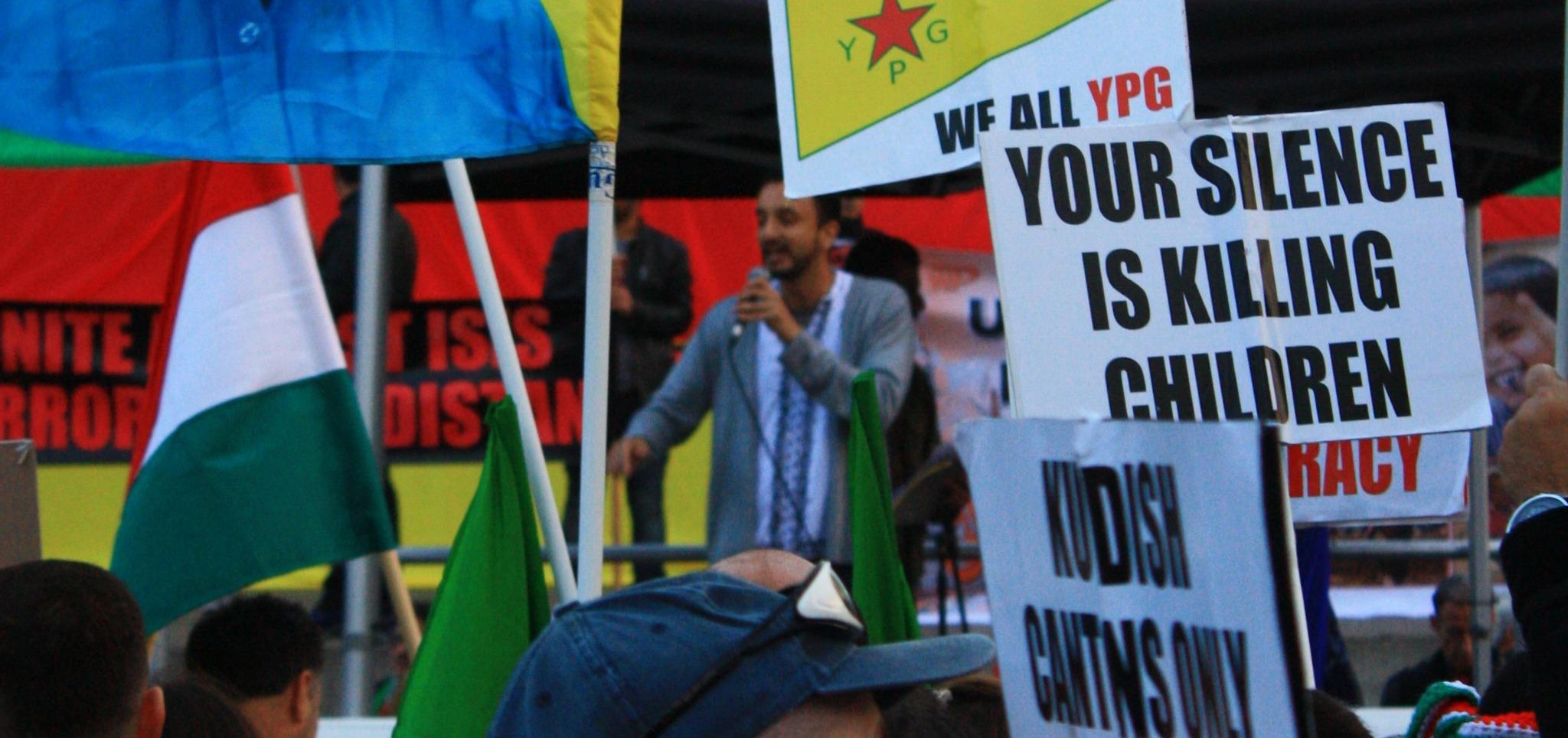 A friend on twitter kindly took this picture of me speaking at the Global Rally Against ISIS - for Kobanê - for Humanity in trafalgar square this last saturday.
I basically said that
1, the 'west' is trying to use the Kobane situation to bring along the western public that this is a war *against* 'Isis' when last year many people in the west rejected a war on Syria as they saw clearly that it was a war WITH death squads such as 'Isis'.
2, that the british are masters of war and division and they are also along with Turkey the gulf monarchies and the usa behind these death squads as their razor blades in the region, and
3, The Resistance against the death squads of the PYG/PYD should be supported whatever their ideology as long as they are fighting the common enemy of nato and its death squads and they respect other forces doing the same.
- Sukant Chandan, Sons of Malcolm