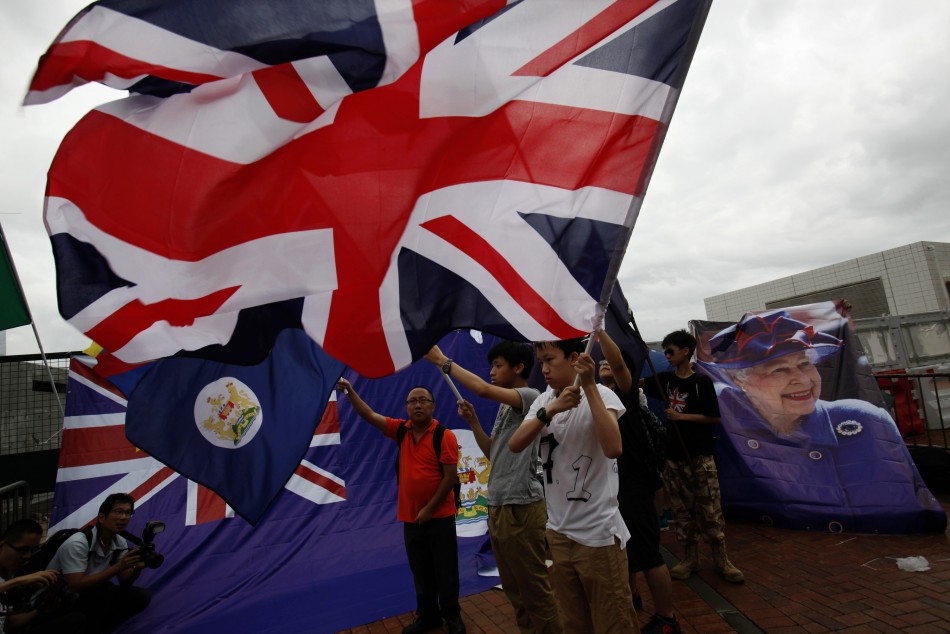 'A Hong Kong-version Colour Revolution': Beijing's harshest warnings yet on Occupy protests
Chinese Foreign Minister Wang Yi has unleashed some of Beijing's harshest criticism and warnings against the Occupy Central protests in Hong Kong as he met with Secretary of State John Kerry in the United States.
Wang denounced the protests in Hong Kong as illegal gatherings, and warned the Americans not to interfere in what is happening in the city.
"We ask that the American side speak and act cautiously, and adhere to its pledges of not interfering in China's internal affairs, and not send out wrong signals," the People's Daily quoted Wang Yi, who is on a visit to Washington DC, as telling Kerry and other White House officials.
"The core of the current situation in Hong Kong is that some people have deliberately and illegally gathered in the busiest streets and districts in Hong Kong and severely disrupted social order," Wang said.
Wang appeared to hint that unrest in Hong Kong was similar to the Occupy Wall Street protests or Ferguson riots in the US.
"No country, no society would tolerate this kind of illegal activity which defies the rule of law and hurts the public interests; not in American cities, and not in China's Hong Kong."
Also on Wednesday, Chen Zuoer, one of the top negotiators during Hong Kong's 1997 handover, joined Wang in drawing harsh remark regarding Occupy Central protests in an interview in Beijing."[The protest] is quite dangerous but is going to end in failure sooner or later," Chen was quoted saying by China News Service.
Regarding the protesters, Chen said "some of the young people's passions regarding Hong Kong and China's future are worthy of praise, but they are too gullible and impetuous."
He also denounced the protesters' demands for chief executive Leung Chun-ying to step down and "attacks on the Chinese Communist Party" were unacceptable.
"How unreasonable and unlawful are these slogans?" he was cited saying.
His remarks were bolstered by an editorial of People's Daily, the Communist Party's mouthpiece.
It said upholding the rule of law is crucial to democratic development of Hong Kong, and the Occupy Central movement is a "blatant violation of Hong Kong laws" and is aimed at "putting the political demands of a few people above the law".
"The conduct itself is a blasphemy of democracy and rule of law".
The article also reiterated support for Hong Kong Chief Executive Leung Chun-ying, despire calls by Occupy Central protesterss for Leung to step down.
"The central government will continue to be determined to support the SAR government led by Chief Executive Leung Chun-ying, and support Hong Kong police to handle illegal activities in accordance with the law," the commentary said.
"This is not only for protecting national security and interest, but also for the interest of Hong Kong."