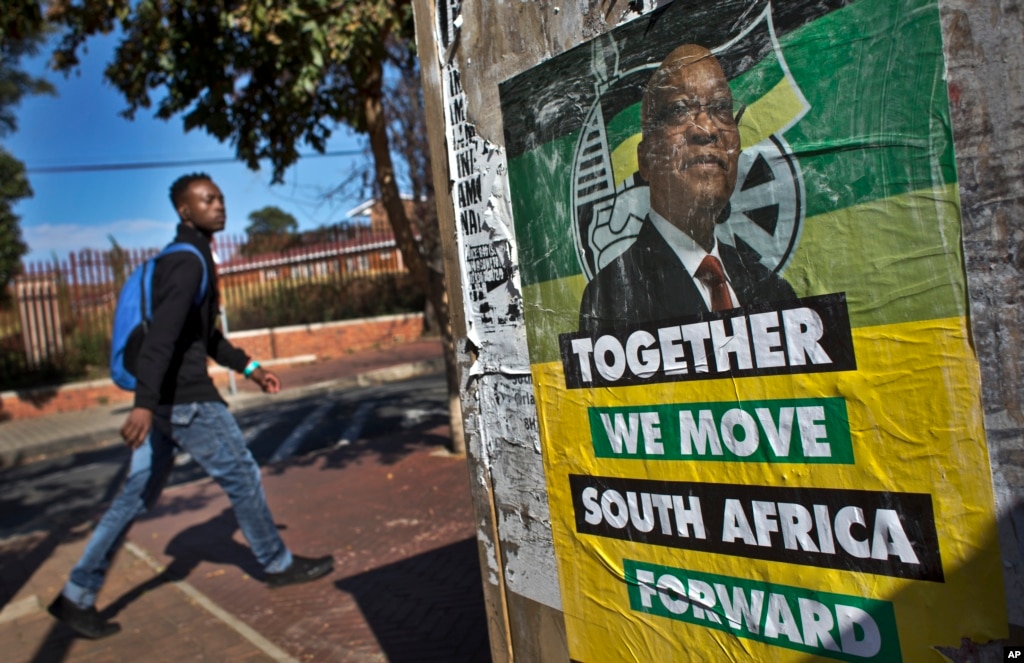 ANC have won a election with a majority most 'western' parties can only dream of. SA conducted a peaceful and successful national election, congratulations! The ANC and President Zuma saw a international 'western' led concerted attack upon him and the party (and by alliance the SACP and COSATU and the SA masses who back all of them up), the 'west' openly heaped vitriol, hate and mud on Zuma and the ANC, and openly supported the apartheid nostalgics of the DA, the tory-financed Agang and, in a turn around from demonised to peddled as an alternative, even Malema's EFF. One time arch enemy of the bbc, Malema and the EFF were treated as bbc/west-friendly force: anything to bash the ANC, huh.
Despite all of this, despite the constant echoing of this imperialist narrative and attack on Zuma and the ANC by whingeing westernised 'radicals', the ANC drove home to a resounding victory. The fact is that it is only the ANC who can deliver incrementally in the interests of the masses in South Africa, and they have slowly gained on all indexes despite the remaining colossus challenges that remain. The ANC and Zuma is hated cos they defend Africa through AU, SADC (however problematically), and they are firmly in the Global World Revolution against white supremacy and empire in the formation of the BRICS alliance.
One interesting pattern I saw on the mainstream western news is that they often got Black people to cuss out the ANC and Zuma and tended to have white voices to play up the 'successes' of the ANC government post apartheid.
As I have been saying for around 5 years or more, once Mandela passed away, the white imperialist gloves would come off against the ANC leadership, and they would openly wage war against it. Right now we have seen the media and cultural white imperialist war, but make no mistakes about it, the west is planning a full regime change operation against ANC South Africa, although it has to be stated that the west hoped that the elections would be a road on the path of that devilish strategy.
Victory to the Tripartite Alliance of the ANC, South African Communist Party and the national trade union federation of COSATU! Slowly but surely, we will hold onto the advances of our struggle and defeat all sabotage and tricks of the enemy. With the spirit of Mandela, we move!