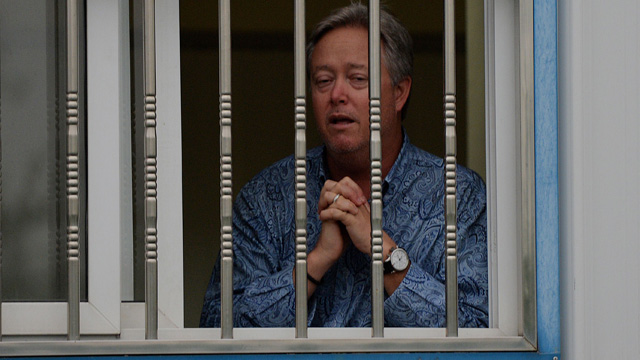 This report shows clearly how the Chinese state works - it defends its workers who are in dispute with their management, and this defence even goes to bosses who happen to be white people from the imperialist countries. Those who snipe and talk nonsense about China should take note, but they more often that not due to their Sinophobia will not take note, but the rest of us this is a great story and indicative of the continuing pro-people nature of the Chinese state.
Btw, the article is no longer up, but this was the text from the article when it was, this story can be found throughout the internet on mainstream news wires - Sukant, Sons of Malcolm
US factory boss held hostage in China by workers demanding compensation packages
[
source
]
"I feel like a trapped animal," Starnes told The Associated Press on Monday from his first-floor office window, while holding onto the window's bars. "I think it's inhumane what is going on right now. I have been in this area for 10 years and created a lot of jobs and I would never have thought in my wildest imagination something like this would happen."
Workers inside the compound, a pair of two-story buildings behind gates and hedges in the Huairou district of the northeastern Beijing suburbs, repeatedly declined requests for comment, saying they did not want to talk to foreign media.
It is not rare in China for managers to be held by workers demanding back pay or other benefits, often from their Chinese owners, though occasionally also involving foreign bosses.
...
"A local police spokesman said police were at the scene to maintain order. Four uniformed police and about a dozen other men who declined to identify themselves were standing across the road from the plant.
"As far as I know, there was a labor dispute between the workers and the company management and the dispute is being solved," said spokesman Zhao Lu of the Huairou Public Security Bureau. " I am not sure about the details of the solution, but I can guarantee the personal safety of the manager."