SONS OF MALCOLM
Inspired by the principles of Malcolm X / Malik El-Hajj Shabazz. A 'Third Worldist' perspective focusing on the increasing pace of south-south co-operation which is challenging and defeating neo-colonial hegemony, and the struggles of those oppressed by neo-colonialism and white supremacy (racism) who fight for their social, political and cultural freedom 'by any means necessary'
Thursday, 21 August 2014
Posted by

Sukant Chandan
at 17:23
No comments:

Gehal Singh, circa 1940. Pic courtesy IqbalKaur daughter of Gehal Singh
On the face of it this photograph of a withdrawn gentleman does not tell much except that it'd be from an old family album.
Rolland Barthes said that we give captions 'to sublimate, patheticise or rationalise the image'. This photograph does demand a long caption – a little story. The man in the picture is a Sikh communist leader, Gehal Singh, of village Chhajjalvaddi in Amritsar district in the Punjab. The year: 1947.
A colonial operator Sir Cyril Radcliffe had drawn a dividing line to dismember the body Punjab. A new country called Pakistan – the land of the pure – purportedly on the basis of religion of Islam came into being. Migration of population on the largest scale in known human history was taking place and the Muslims and Sikhs were slaughtering each other. A full-fledged civil war was on. In the total madness, there were some sane voices around. The Punjabi communists of Sikh, Hindu and Muslim backgrounds were actively involved in peace committees trying to save the lives of innocent people. Comrade Gehal Singh was one of them.
Instigated by some Sikh leaders of AkãlSena* who were behind the butchering of Muslims in the district of Amritsar, Gehal Singh was abducted in a jeep one evening while he was cycling back home. He was tortured in BurjPhoola Singh, His hair was cut and body was hacked into pieces and later it was said to have been thrown in the burning furnace in thelangar community kitchen of the Golden Temple. That was the end of a great humanitarian – a gurmukh – a true Sikh. The known culprits were never brought to justice.
–
Amarjit Chandan
*AkãlSena was led by Sohan Singh Jalãlusma, Darshan Singh Pheruman, Udham Singh Nagoke, Ishar Singh Majhail and Sardul Singh 'Advocate'. (Interview with the family of Gehal Singh; SurakhRekha, October 1983)
Posted by

Sukant Chandan
at 12:54
No comments:

Thursday, 31 July 2014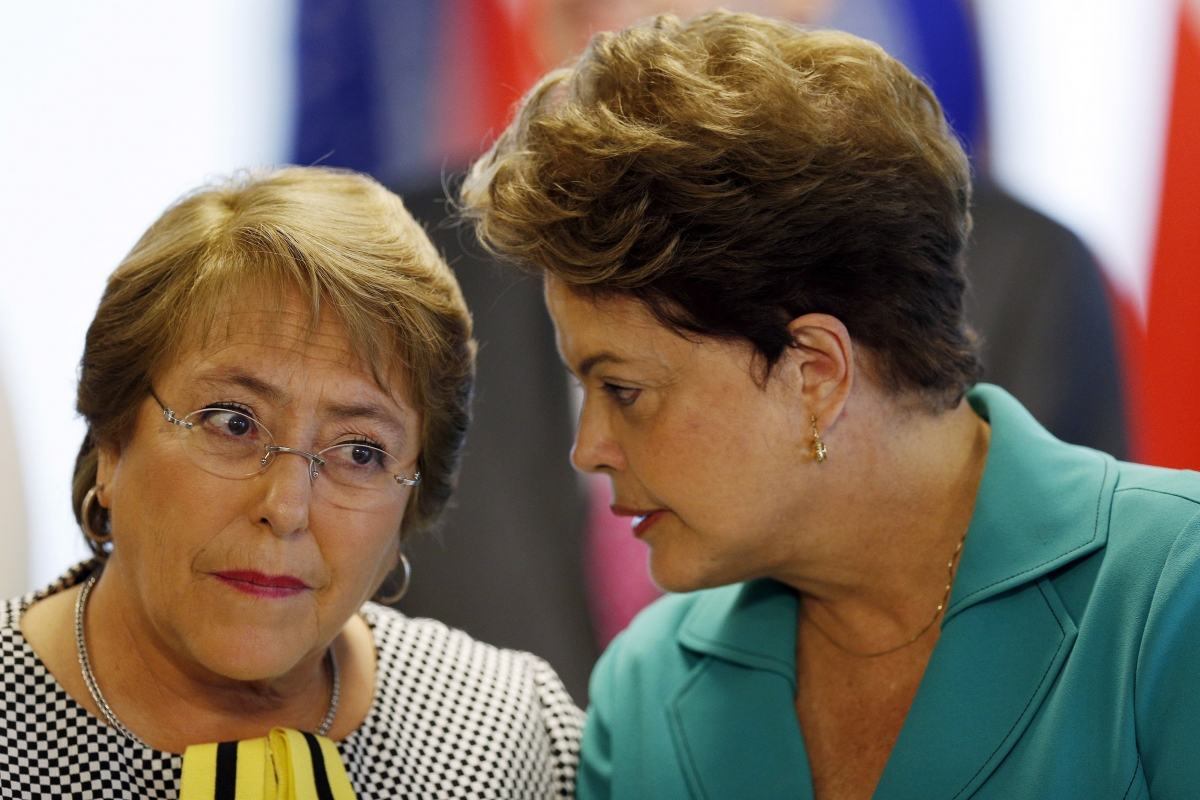 [
source
]
Brazilian President Dilma Rousseff has branded what is happening in Gaza a "massacre". She argued that the offensive was "disproportionate", calling for an immediate ceasefire:
"What's happening in Gaza is dangerous. I don't think it's a genocide, but I think it's a massacre.
It's a humanitarian issue. This can't be done in such a small strip (of territory), with people who are in a situation of great insecurity, very threatened, with many women and children.
We know that in a war like this, the ones who pay are the civilians."
Gaza Crisis: El Salvador Joins Brazil, Chile, Ecuador and Peru to Recall Israel Envoy
[
source
]
El Salvador has joined four Latin American countries in recalling its Israel ambassador from Tel Aviv in protest at the military's ground and air offensive in the Gaza Strip.
Brazil, Chile, Ecuador and Peru have all recalled their diplomatic representatives to Israel.
The Chilean foreign ministry in Santiago said its ambassador was being brought back to the country because of "the escalation of Israeli military operations in Gaza".
"Chile notes with great concern and dismay that such military operations, which at this stage of development are subject to a collective punishment against the Palestinian civilian population in Gaza, do not respect fundamental rules of international humanitarian law."
Spokesman for the Israeli Foreign Ministry, Yigal Palmor, said that the recalling of diplomatic missions only served to encourage Hamas militants in their attacks on the Israeli state.
"Israel expresses its deep disappointment with the hasty decision of the governments of El Salvador, Peru and Chile to recall their ambassadors for consultations," said Palmor.
"This step constitutes encouragement for Hamas, a group recognised as a terror organisation by many countries around the world."
Palmor said the protests of the Latin American countries were handing "terrorists a prize".
"Israel expects countries that oppose terrorism to act responsibly and not to hand terrorists a prize," he said.
"So far, every time Israel accepted plans for establishing a ceasefire and restoring calm, it was countered by Hamas's sustained rocket fire.
"El Salvador, Chile and Peru would have been much better advised to promote the international move intended to assist Israel in its efforts to defend innocent civilians and reinstate a durable ceasefire with the demilitarisation of Gaza."
Brazil had earlier denounced the "disproportionate use of force by Israel" before recalling the Ambassador of Brazil in Tel Aviv to Brasilia.
The United Nations Human Rights Council, consisting of 46 members, also voted unanimously to investigate potential Israeli 'war crimes' in the territory. The only member to vote against the resolution was the United States while many European Union nations abstained.
Posted by

Sukant Chandan
at 16:02
2 comments: